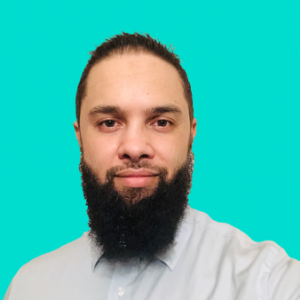 English Mastery Instructor
Abdullah
English Mastery Instructor

18235
XP

13
Perfect Scores

2621
Logins
| | |
| --- | --- |
| Last Name | Williams |
| Nickname | neilson248 |
| First Name | Abdullah |
| Email address | |
Experience

8 years

Proudest Moments

Seeing students jump multiple grades and achieve things that they thought or were told were not possible for them.

One Word That Describes You

Obsessed.

Your Teaching Philosophy

My teaching philosophy is based on mastery.

Mastery is all about ensuring there are no gaps in your learning and that you have full understanding and skill of the subject. This breeds excellence and excellence breeds confidence.

Your Goals

To produce as many grade 9 students as possible.

Tell Us More About You

My first duty is to Allah and his Messenger and I try to take interest in many different subjects and topics from politics to history, art, sports, etc.